James Cameron, director of the film 'Titanic', has reacted to the Titan submarine incident. He targeted the travel company. He said he was surprised. It's like a painful dream. Their death cannot be avoided. For the last four days, his family was being given false hopes.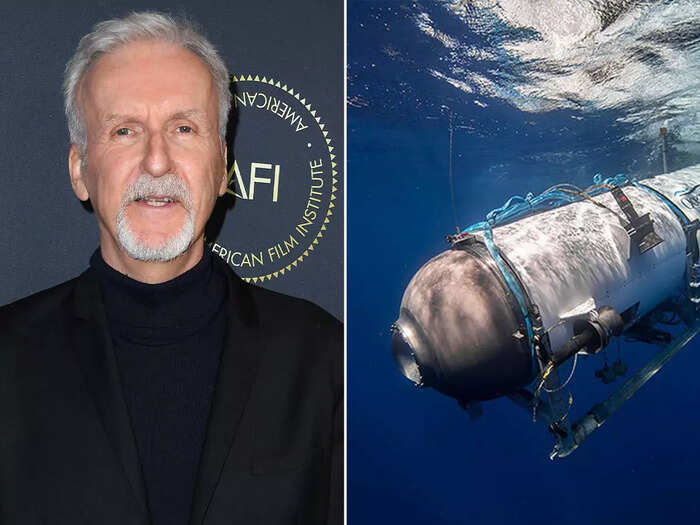 highlights
'Titanic' director James Cameron reacts to the title submarine incident
He said that he is shocked and upset that five innocent people have lost their lives due to this incident.
He also exposed the mistakes of the company, read what he said
The submarine Titan, which went to show the wreckage of the world's most famous ship Titanic, crashed. 5 billionaires lost their lives in this incident. James Cameron, the director of the film 'Titanic' also reacted to this incident. He said, 'I am shocked and worried. The families of the deceased were being given false hopes for the last four days. This is very painful. This incident is like a terrible dream which cannot be forgotten for years.He said in an interview to 'ABC News', 'Several submarine engineer's group had also written a letter to the company that what they are doing is very experimental to carry passengers. This needs to be checked and tested.
The director is shocked by the submarine accident that went to see the wreckage of Titanic
Hollywood filmmaker and Oscar-winning director James Cameron, furthering his point, said, 'I am shocked by the Titanic disaster. The captain had been repeatedly warned about the ice ahead of the ship and yet he continued to steer the submarine at high speed over the ice floes in the dark. Due to all these mistakes many people have died today.
James Cameron himself visited the Titanic wreck
You know, James Cameron himself has descended into the deep sea 33 times to see the wreckage of Titanic. He also made a film with the same name in the year 1997. The director compared the incident to the Titanic ship that sank 111 years ago. At that time more than 1500 people were killed.
All five passengers aboard the Titan submarine died
Significantly, on Thursday, rescue teams found the outer parts of the submersible near the wreckage of the Titanic ship. Oceangate, the company running this travel submarine, said that all five passengers aboard the 'Titan' submarine have died.
When was the historic Titanic ship sunk
The Titanic was the world's largest steam engine passenger ship. It sank in April 1912 after hitting a dangerous iceberg four days after setting sail on its maiden voyage across the Atlantic Ocean. In the year 2021, its debris was found near the coast of Rhode Island.
,
#director #Titanic #expressed #grief #submarine #accident #giving #false #consolation #days